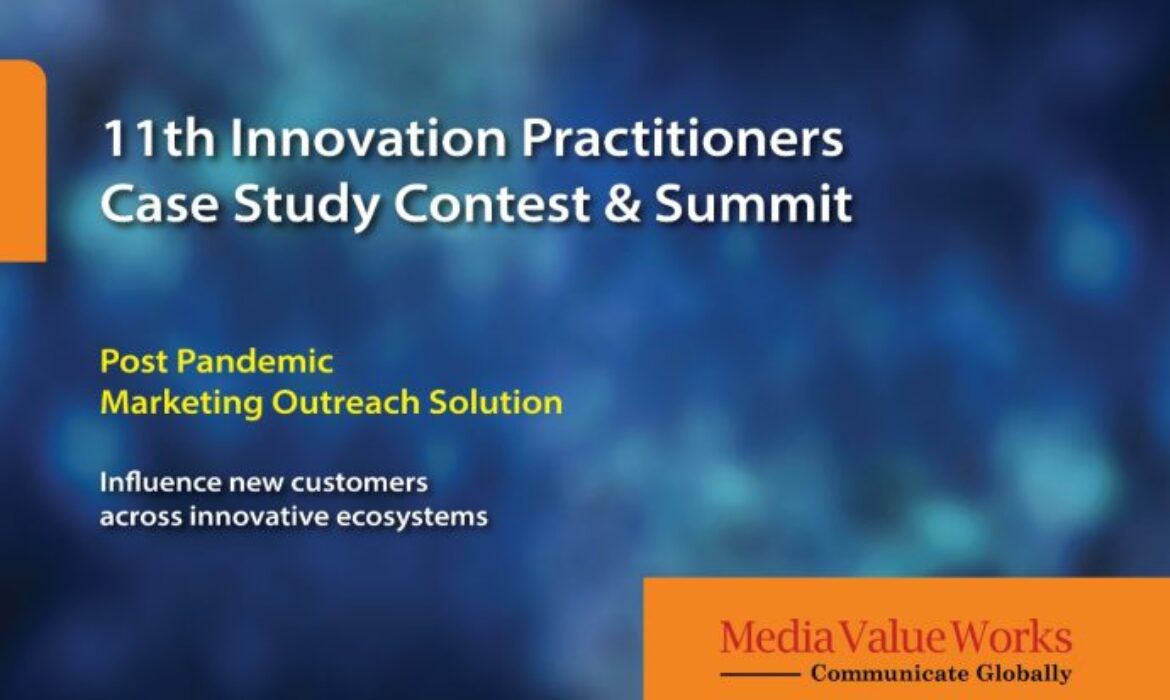 According to an industry-leading CMO Spend Survey, post-COVID-19, there has been a significant shift in post-pandemic marketing strategies. With a high-level focus on digital marketing, data-driven marketing decision-making is anticipated to increase by 10.1% on average, with most budgets going to social media and digital content, advertising and promotions.
Businesses worldwide are compelled to adjust to the new normal. The pandemic's effects on customer behaviour and purchase habits forced several companies to change their marketing plans. Businesses must re-evaluate their marketing tactics to stay competitive and spur growth in post-pandemic times. New tools on digital marketing, PR, social media platforms and emerging web 3.0 present various options for brands to influence and engage with new clients and grow their customer base worldwide.
It's a paradigm shift, and finding new clients via new-age marketing standards is imperative for all categories of businesses.
Market research
Market research allows businesses to understand better their target audience's behaviour, tastes, and needs. Companies can use the analytics tools already integrated into social media sites like Twitter and Facebook to determine their target audience's demographics, interests, and behaviours. This knowledge can assist firms in producing material that appeals to their target market and draws in new clients.
Utilize digital channels.
Businesses must take advantage of the pandemic's acceleration of the migration to digital media. Companies must concentrate on digital marketing channels like social media, email marketing, and search engine optimization (SEO) to influence the target audience. Businesses can connect with their customers through digital channels and offer a tailored experience that suits their demands. Companies can establish relationships and build trust with potential clients through social media. Establishing a positive reputation for a business can be facilitated by responding to comments, direct messages, and social media mentions.
Pay attention to customer retention.
Due to the pandemic, clients are now more loyal. Thus, firms should put more effort into keeping them. Businesses might use loyalty programs, individualized communications, and top-notch customer service. It is less expensive to keep existing clients than to get new ones because doing so guarantees a steady flow of income.
Readiness for m-Commerce
Businesses must embrace online commerce with increased preferences of users on m-commerce and e-commerce. Companies can use E-commerce platforms to offer their goods and services online, and Marketplaces like Amazon and eBay can provide businesses with a way to expand their audience.
Make Useful Content
People now consume content differently as a result of the pandemic. Customers seek out beneficial, engaging, and entertaining content that provides value to their lives. Businesses can produce pertinent material that reflects their brand and appeals to their target market. Companies may use content marketing to attract new clients, keep current ones, and position themselves as thought leaders.
Generate Impact via social responsibility.
Due to the pandemic's emphasis on its significance, businesses must invest in social responsibility. Companies can participate in social responsibility programmes with their consumers and support causes that reflect their values. Companies can stand out from their rivals and gain the trust and loyalty of their customers by being socially responsible.

Reach me at my email: rachana@mediavalueworks.com
About the Author: Rachana Chowdhary
Rachana Chowdhary founded an innovative global communications agency – MediaValueWorks, in 2013. She has over 23 years of experience across traditional and digital media, PR, branding and marketing strategies, and strategic content management. A graduate of Mumbai University, she also mentors women entrepreneurs and small and medium businesses.
Rachana Chowdhary
Global Content and Communications Leader
Forbes Council Member
Founder – MediaValueWorks – Communicate Globally
CEO – MVW-MSME Development Centre
Publisher – India-Press-Release.com & InstaaPR
Editor – IndiaTechnologyNews & Bollywoodtimes11
MVW Network International Pvt Ltd.
Mumbai | New Delhi | Bengaluru | Singapore | San Francisco | Toronto
Brand Consulting, Content & Design, Digital Marketing & Events
Content Publishing across 125 countries in over 45 languages
Member – Public Relations Society of India
Jury – APAC Stevie Awards
Awards and Recognitions –
2022: 100 Most Important Professionals by Reputation Today
2021-22 Woman of Excellence Award – By Indian Achievers' Forum
2017 Leading Women Entrepreneur of India – World Marketing Federation
2016 Best Marketing Outreach India-Africa – By ASSOCHAM