In the ever-evolving landscape of public relations (PR), the emergence of digital channels has brought about a paradigm shift in how organizations communicate, engage, and build relationships with their audiences. This digital revolution has transformed how information is disseminated and empowered PR professionals to forge deeper connections and amplify their messages like never before.
Gone are the days when press releases were solely distributed through traditional media outlets. Today, PR practitioners have various powerful digital tools, from social media platforms to blogs, podcasts, webinars, and beyond. This revolution has broadened the reach of PR efforts and enabled direct engagement with target audiences in real time.
One of the most significant advantages of harnessing digital channels for PR lies in their immediacy. With a single click, news and updates can be shared globally within seconds. Social media platforms, in particular, have become the virtual battleground for attention, where brands compete for the fleeting attention of their audiences. The challenge, however, lies in cutting through the noise and delivering content that resonates.
Visual storytelling has emerged as a cornerstone of effective digital PR. Fusing compelling visuals with concise, impactful messaging can captivate audiences and easily convey complex ideas. Platforms like Instagram, TikTok, and YouTube have become PR playgrounds, offering opportunities to share videos, animations, infographics, and live streams that humanize brands and connect on a more personal level.
Furthermore, digital channels have democratized PR, allowing even small businesses and startups to compete on a level playing field with larger corporations. A creative and strategic social media campaign can garner attention and engagement that rival traditional advertising methods at a fraction of the cost. This levelling of the playing field has given rise to innovation and ingenuity, encouraging PR professionals to think outside the box to stand out in the digital crowd.
The shift to digital PR has also emphasized the importance of authenticity and transparency. Audiences today are savvier than ever, and they can quickly detect insincerity or attempts to manipulate perceptions. This has forced brands to embrace open communication and genuine interactions. Social media's real-time nature demands immediate responses to queries, concerns, and feedback, fostering a sense of trust and community between brands and their followers.
Moreover, the analytics provided by digital platforms offer invaluable insights into PR campaigns' performance. Metrics like engagement rates, click-through rates, and social media impressions provide quantifiable data to measure success and refine strategies. This data-driven approach enables PR professionals to continuously optimize their efforts and make informed decisions, ensuring that resources are allocated effectively.
The digital revolution has ushered in a new era of PR practices, redefining how organizations communicate with their audiences. The power of digital channels lies in their speed, reach, and engagement potential. The fusion of visuals and compelling narratives, combined with authenticity and transparency, has transformed how brands connect with their stakeholders. As the digital landscape continues to evolve, PR professionals must stay agile, embrace innovation, and adapt strategies to harness the full potential of these digital tools. The journey towards revolutionized PR practices has just begun, promising a future where meaningful connections thrive in the digital realm.
Contact us to learn how we can help you develop a better PR Strategy for your business.
Credits:
Content: Ravish Dhiran
Publisher: Media Value Works
Social Media: Ravish Dhiran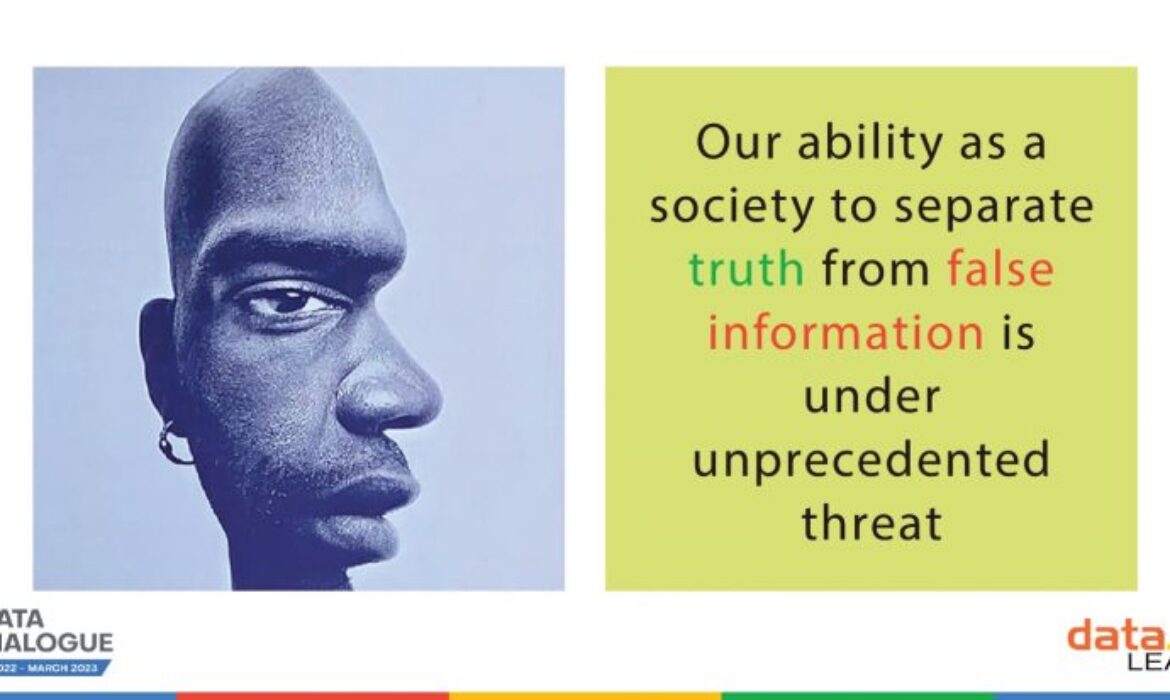 Globally, Data journalism has had a transformative impact on content publishing standards. Reporters, Journalists, Content writers, freelancers, social media users, bloggers, and website or content publishers need to carry out more accurate, transparent, and fact-led storytelling.
April 2 is an International Fact-Checking Day.
Google presents advanced ways on how can you find trustworthy information. Now, wherever you're searching, you'll see three dots next to most results on Google Search. Tapping those three dots gives you more about the background, why this page, who wrote this page and reviews from others. It will help you discover and establish more credibility for your searches. Also, these would populate organic search results not driven by paid ads.
Use the right strategies, access the right tools and follow techniques to gather and analyze information before publication. This is critical to maintaining your online reputation.
Responsible communications ensure you maintain and empower your online reputation. Building a strong online reputation requires a strategic and consistent approach. It helps you gain a competitive advantage, attract top talent, manage crises, engage with customers and influence stakeholders. Improved brand recognition enables you to win new customers, enhances customer loyalty and helps you build an overall increased market share.
While communicating, the tone of voice of your messages significantly impacts how the public perceives you and your brand. By using the right strategies, communicators can establish credibility, build trust, and engage the audience, ultimately increasing the effectiveness of their communication.
You can use the following best practices to develop your communication skills:
Transparency: Be candid, truthful and open in all communications. Try to provide accuracy to the information you are sharing and do it honestly. While in most cases, the juggle is when to make an announcement; it's recommended to wait, announce, and publish what is definitive.
Promptness: Minimizing delays in reverting to customers or stakeholders in day-to-day communications helps establish more robust relationships. It demonstrates your readiness to handle projects and affirms your intent to the client for positive decision-making. Delayed transmissions lead to miscommunication or reputational harm.
Respectful: Interaction with customers and stakeholders demonstrates you and your personality traits. Dignity, respect and values are crucial to maintaining relations with professionals, staff, well-wishers, partners and media. In the social media era, there is little scope for 'Being-on-stage' or 'Being-back-stage'. Hence, to maintain your online reputation, it is most effective to always communicate with respect. Paying attention to feedback and queries helps build your connections stronger across geographies.
Adapt Inclusivity Since the world is a stage now, one must learn to communicate inclusively. For years, we trained ourselves to speak with a particular group or a segment of people; now, you need to be careful in the choice of words, thereby not impacting or pointing towards any section of society. To ensure this, adopt Inclusivity in your approach. Make sure all members of your audience can access and understand your communication. Take into account any potential linguistic and cultural hurdles.
Consistency: To influence your customers and stakeholders and to establish your narrative or point of view as an expert, it's essential to convey your ideas consistently. While consistent messaging does not mean repeated messages, it needs progressive consistency. Make sure that the message is delivered through all channels of communication always.
Take charge and be proactive: As a responsible communicator, you need to be able to think through and plan should there be any potential challenges or outcomes post your communications. Consider potential problems in advance and deal with them before they become more significant problems.
Improvisation:
Use feedback and data to pinpoint improvement areas to monitor and tweak your communications.
Employ straightforward, uncomplicated language that your audience can understand.
Avoid using jargon or technical phrases that could be confusing.
Citations:
Zraková, Diana, Kubina, Milan, and Koman, Gabriel. "Influence of Information-communication System to Reputation Management of a Company." ScienceDirect, 22 Jun. 2017, https://doi.org/10.1016/j.proeng.2017.06.172.
Oh, Jeyoung, and Ki, Eyun-Jung. "Factors affecting social presence and word-of-mouth in corporate social responsibility communication: Tone of voice, message framing, and online medium type." ScienceDirect, 12 Apr. 2019, https://doi.org/10.1016/j.pubrev.2019.02.005.
Reach me at my email: rachana@mediavalueworks.com
About the author: Rachana Chowdhary
Rachana Chowdhary founded an innovative global communications agency – MediaValueWorks, in 2013. She has over 23 years of experience across traditional and digital media, PR, branding and marketing strategies, and strategic content management. A graduate of Mumbai University, she also mentors women entrepreneurs and small and medium businesses.
MVW Network International Pvt Ltd.
Mumbai | New Delhi | Bengaluru | Singapore | San Francisco | Toronto
Brand Consulting, Content & Design, Digital Marketing & Events
Content Publishing across 125 countries in over 45 languages
Member – Public Relations Society of India
Jury – APAC Stevie Awards
Awards and Recognitions –
2022: 100 Most Important Professionals by Reputation Today
2021-22 Woman of Excellence Award – By Indian Achievers' Forum
2017 Leading Women Entrepreneur of India – World Marketing Federation
2016 Best Marketing Outreach India-Africa – By ASSOCHAM
(Picture credit-20th Data Dialogue in New Delhi)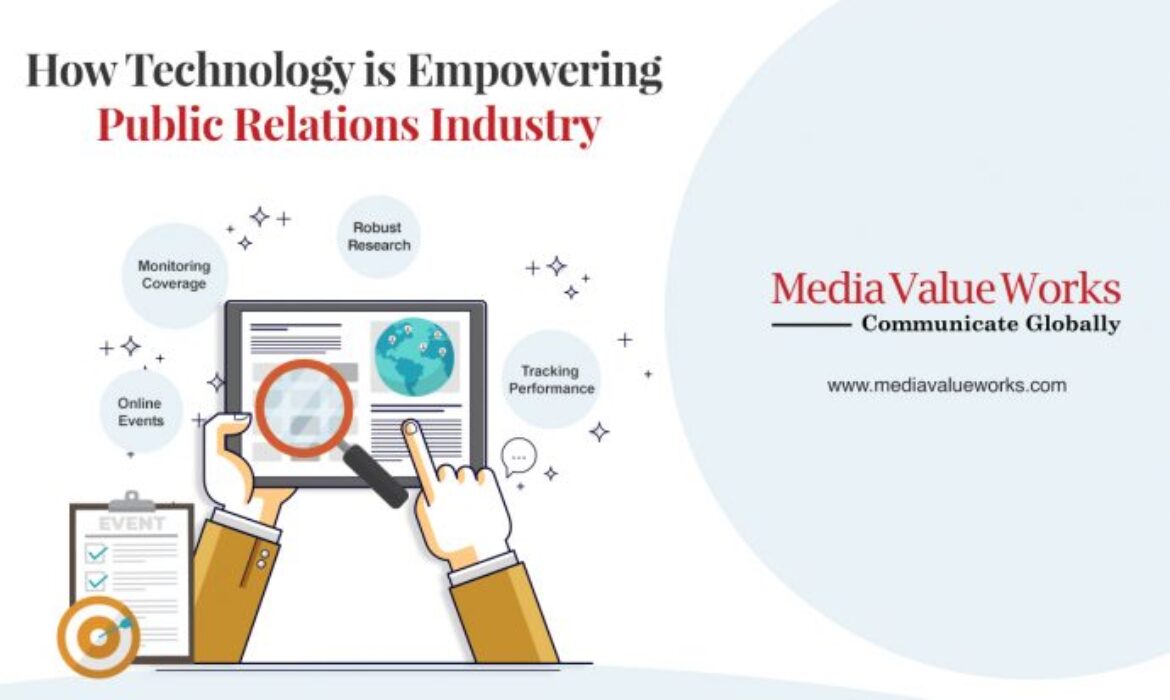 Public relations is a significant consideration for any enterprise. How an organization interacts with their target audience and the impression generated directly projects business benefits and goodwill amongst potential customers and the general public.
Public relations is the most productive and deliberate effort to develop a strong brand image. It strategically communicates and represents an individual or an organization to the target audience to influence public perception. Effective Public Relations efforts are crucial for business development, retaining existing customers, and preventing them from turning to rivals.
Technology has multifacetedly empowered every aspect of modern businesses, and no industry has been left untouched. Tech advancements have shaped numerous previously intense and sophisticated tasks much easier and cheaper to complete, and the public relations industry is no exception to tech advancements.
Monitoring the Coverage
All PR efforts go waste if the coverage garnered across media is not monitored. The surveillance of media and coverage has always been challenging aspects of the public relations industry, but it has changed drastically.
Earlier, media monitoring meant checking the local and national press, mainly via newspapers, television news and radio programs, cutting the newspaper clippings or print coverage and sharing it with the client. Today, many data analytics-based media monitoring tools are available to check online coverage by keywords and social media impressions. More crucial is getting a better understanding of what people are saying about a company on social media.
Robust Research
The majority of pr professionals' time goes into researching and developing effective pr strategies. Research scenarios have changed drastically with the dawn of the internet and search engines. Before the Internet and search engines, pr professionals manually collected information from newspaper clippings, press releases, marketing agencies, magazines, etc.
Today we have most of the information available on just a finger type. Search engines have exceptionally empowered the pr industry to get the research work robust and be one step ahead of competitors.
Tracking Performance
In the Public Relations industry, showing the impact generated is challenging as these services are less tangible than others. It was challenging to show the results of integrated marketing communications campaigns in the past due to manual and non-precise tracking. But the digital world has finally been armed with tools to help with PR measurement and optimization. Setting a list of such KPIs gathers data and analyses the organization's performance. Analytical data generated from online media websites and social media sites, including social media mentions such as tagging, tweeting, etc., consumer surveys to scale brand awareness, and other AI and ML-based tools widely used to determine PR reach.
The metrics and analytics support strategy makers to have a holistic view of the bigger picture and the details about the outcomes of campaigns and future approaches to making new strategies more robust and result-oriented.
Online Events
Holding industry events such as award ceremonies, conferences, seminars, training, skill development workshops, etc., is a thought-provoking effective measure to solidify the organization's presence and voice as a leading industry personality.
Events are the best place to communicate with the potential audience and customers with a common interest. Developing and nurturing relationships is crucial, which leads to fulfilling objective sets such as business development, goodwill management and creating a customer base.
Introducing your client or spokesperson in-person leaves a long-lasting impression as the public remembers by the face, visuals, event ambience, and integrated communication. After the pandemic's inception, most events have shifted to online mode, allowing the maximum number of people to join and pr professionals to publicize on a more prominent front.
The impact of Technology on the public relations industry will continue to evolve in future. Implementing data analytics tools, machine learning, and AI have tremendous potential to empower PR professionals to understand better editors, reporters, bloggers, influencers, and analysts.
Media Value Works have embraced technological advancements and provided its clients with effective and impactful public relations campaigns.
Contact us to learn how we can help you develop a better PR strategy for your business.
Credits:
Content: Vaibhav Chandra
Graphics: Shrikant Landge
Publisher: Media Value Works
Social Media: Ravish Dhiran